The title explains it all. However, on the other hand, I need to do some explaining, since the title really doesn't explain everything all that perfectly.
If you follow the
Minstrel Warrior
then you've been subjected, recently, to a bout of terribly random blogging. That was yesterday when said post made its way online and exploded upon the dashboards of many unwary writers/readers. It's all good though! Everything turned out great!
Now *ahem* for the post of today. I figured I'd give you HD followers a little something...out of the ordinary. A something special. A something...something. Thus the title
Anything that's Fuzzy or Furry, Please Stand Up
came instantaneously to mind. It's entirely random and has no meaning at all. Well, it didn't until now. I shall proceed to give it meaning.
First and foremost, we need a list! *summons up list* -->
The Fuzzy/Furry List
Anything that purrs, meows, woofs, neighs, moos, or makes any other un-human sound that resembles something you'd hear in the kitchen -- it's probably fuzzy.
Anything that snorts is probably not fuzzy.
Anything that is huggable is probably fuzzy and dangerous (e.g. bears, cougars, lions)
Anything that is furry is probably fuzzy.
Anything that is fuzzy may or may not be furry.
Anything that is furry might be furious.
Anything that is fuzzy may not be real.
Anything that is fluffy is neither fuzzy nor furry.
Anything that has a really long neck may be furry but probably not fuzzy.
Anything that does not speak English is either furry or fuzzy or fluffy.
Anything that is not huggable might be furry.
Anything that has sharp pointy teeth could be fluffy.
Anything that breaths may be furry, fluffy, or fuzzy.
Anything could be anything.
That's the end of the anything list.
So what are fuzzy/furry things? Let me show you by means of a complete and wonderous set of Google images (*hint hint* none of these images are mine).
Let's start with fluffy -- the ancestor of the furry and fuzzy.
This is what happens when you're too fluffy. You get over fluffified and become rather wrapped up in your own looks. Beware!
Another example of what over-fluffification can do to your poor soul :(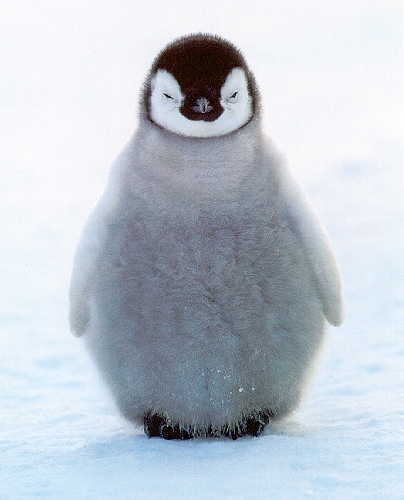 Fluffy the penguin. This is the prime example of what all over-fluffifiers want to achieve. The ultimate look of cuteness and fluffiness. Enter -- the arctic fluff suit.
Fluffy the furiously fluffy emperor. Beware the fluffy; it can turn your insides to mush and detonate inside your heart to make you the evil world nemesis who wants to destroy everything...like Fluffy here.
Now we know about the fluffy we can move on to the furry...
Some furry things are really quite harmless. Like this furry facebook flop. Err, pillow. They're really not all that bad, until they try to smother you while you sleep :S
At the other end of the furry spectrum, we have the freakily fantastic furry things. Like this monster here. Just look at the size of that fur! I don't want to know what he's thinking about my cookie jar right now...it can't be anything good.
Now that we've seen the horrible furry things. Let's continue to the fuzzy.
Fuzzies are slightly more innocent than fluffies or furries. Just look at these numiferous fuzzy peaches! They couldn't do anyone harm (very nummy too!)
Of course...everything has its odd points. Just like this fuzzy >.<
Despite the fact that fuzzies may be nummy or strange, they can also be useful. Welcome to stage the once-puppy-now-fuzzy-slipper thing :) What a genius invention!
There you have it, my fluffified readers! The whole take down on anything that's fuzzy or furry, with an introduction by the ancestral fluffy. I hope you have enjoyed!
(further reading material of more reasonableness to come in the following days/weeks/months/years; stay tuned!)
Signed with a fountain pen that has a plume of fuzzy/furiness on the top,
Squeaks.